MEAL PLANNING – 2 METHODS
Think SIMPLE, TASTY, NOURISHING & FUN
TIPS:
You just need a few ingredients.
BE Creative -> Use whats at your fingertips to create a meal.
THINK Ahead -> List ingredients needed, plan, purchase, and prepare.
Shop Seasonally.
Shop Bargains.
METHOD 1:
1. Look at what main ingredients you already have or want to use.
-For example: piece of fish, black beans or quinoa.
2. What can you make with this?
–Think texture, color, flavor, nutrition, and quantity.
3. Add component(s): vegetable, fruit, dairy, meat, starch, etc. using ingredients you already have or are readily available.
-For example: piece of fish over wild rice and a bed of spinach.
4. Top with "pantry item extras" or purchase some!
–Including: Dried Fruit: cranberries, blueberries; Nuts: almond slivers, walnuts, cashews, peanuts; Seeds: sunflower, pumpkin, flax; Cheese: freshly grated parmesan, goat cheese, fontina, blue cheese; Olives; Coconut; Honey; Spices/Salts; Oils.
-For example: fish, over wild rice and a bed of spinach, topped with dried cranberries, sunflower seeds and drizzled with a raspberry balsamic.
METHOD 2:
1. Look through your favorite recipe book, Pinterest, etc.
2. Pick a couple of recipes to make this week.
–Perhaps, you want to focus on a particular meal: B/L/D?
3. Make a list of ingredients and tools needed for each meal, in addition to staple items you need to replenish.
4. Check off the ingredients you already have, and now you have your grocery list.
5. When will you purchase and prepare (date and time)?
6. Purchase what's available where: farmers market, meat market, fish market, Whole Foods, Trader Joes, etc.
7. Prepare!
MEAL PLANNING..
–>Think hot / cold / method of cooking and preparation.
HOT: Soup, Veggies, Grains, Lentils, Protein / sautéed, baked, broiled, slow cooker, blender.
COLD: Salad, Dip, Sauce, Veggies, Fish / chop, blend, mix.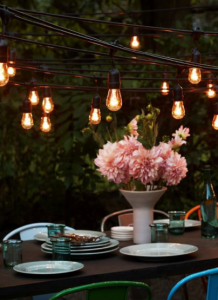 Rooted in foodie. xo