Prep and cook time:  12-24 hours. Makes 6-8 cups.

5 pounds organic raw chicken/beef bones, rinsed and cleaned; 
2 tbsp raw apple cider vinegar, seasoned with Celtic Sea Salt / Himalayan Pink Salt, herbs and spices to taste, such as basil, oregano, thyme, cayenne.

-Chicken bones

: When you ask the butcher for the bones, be sure to ask for the feet, as well, since that is where collagen is found.

-Beef bones

: Ask for marrow bones, such as oxtail, short ribs, knuckle bones (cut in half).

Mix all ingredients in a slow cooker filled with water, or cook in a large pot on the stove.  Turn on low and cook for 10-24 hours.  After cooking, strain fat and solids and save the broth.  This broth can be used for soups, cooking grains, beans, or just drink from a mug.  The solidified fat from the top is excellent for your pets, and can be mixed with their food.

Broth can be stored for up to 5 days in the refrigerator, 6 months in the freezer.

By cooking the bones slowly over a long period of time, it draws the minerals out of the bones, making it pure nutrients for immunity and strength.  Especially excellent for pregnant mamas!

BENEFITS?

–Promotes Strong, Healthy Bones -> Lots of calcium and magnesium. –Fights Infection -> So many nutrients to help balance pH and battle sepsis in the body. –Reduces Joint Pain / Inflammation -> Lots of amino acids – arginine, glycine, proline – and other compounds to decrease inflammation and other compounds. –Heals and Repairs Guts / Improves Digestive Function -> The gelatin can attract and hold liquids, including digestive juices, supporting proper digestion.   –Aids Healthy Hair, Skin and Nails -> Gelatin and collagen.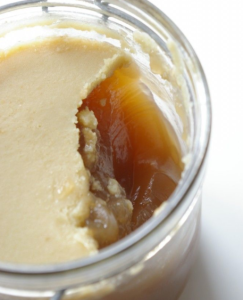 Rooted in bone broth.