What is Collagen and Why we Need it
Collagen, the most abundant protein in the body, is part of the connective tissue for bones, muscles, blood cells, cartilage, arteries and organs. As you age, the production of collagen decreases, leading to a slew of potential side effects. Drinking beverages containing collagen powder, made from animal or fish materials, may be beneficial by helping offset some of that collagen loss.
Collagen is comprised of long chain proteins, and when you consume collagen powder – or collagen containing foods – your digestive system breaks down the proteins into amino acids. The amino acids are then absorbed and used as building blocks that support collagen production throughout the body. Collagen can then help heal the body from within. Collagen powders are a particularly rich source of the amino acids glycine and proline, which supports metabolic functions and detoxification – especially for bones, joints, cartilage, skin cells, hair and nails. Collagen is also important for healing the gut and strengthening the immune system.
For optimum digestion and absorption of amino acids, consume collagen powder on an empty stomach, at least 30 minutes before a meal.
Maple Pumpkin Collagen Shake
(makes 2 large or 4 small)
1/2 cup pumpkin puree
1 large navel orange, juiced
1 cup unsweetened coconut milk
2 frozen bananas, peeled and roughly chopped
1 tbsp pure maple syrup
1/2 tsp cinnamon
2 tbsp collagen hydrolysate – Great Lakes Gelatin
(http://www.amazon.com/dp/B005KG7EDU/?tag=heafameat-20)
Pinch sea salt
Put all ingredients into a blender and whizz until completely smooth and well blended, adding a dribble or two of filtered water if you find it too thick. Serve immediately.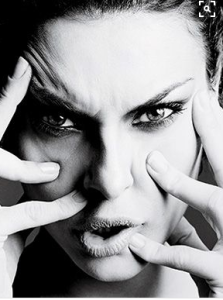 Rooted in beautiful skin!